Experience the peace of mind that comes with people-first IT support.
Not sure where to start? How about a complimentary 15-minute call with our CEO to get answers to your burning questions. During this call, you can ask any IT-related question and expect an honest and insightful response.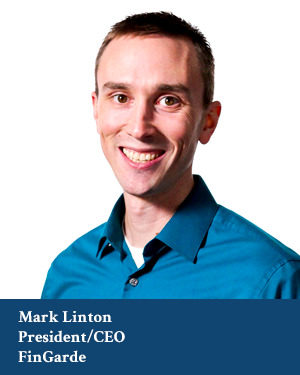 CALL US TODAY AT 740-334-4493
3 Reasons to Choose FinGarde
to Support Your RIA's Computer Network
I.
We are focused on RIA's – You're not a restaurant, or a gym, or a mechanic. You are a Financial Advisor and you need an IT provider that understands your business. We are committed to serving the Registered Investment Advisor and Financial Planning Community.
II.
We understand the SEC – Financial Advisors know that SEC compliance is critical and you need an IT service provider who understands the role of the SEC. We have gone through SEC audits and know what they are looking for.
III.
We are Responsive – You will not be waiting days on end for us to respond. Our average response time is less than 30 minutes and even the most difficult problems are normally resolved by the end of the day.
Managed IT Services
We'll manage all of your IT services for a flat-rate fee.
Help Desk Services
We offer assistance with network and computer issues.
Cybersecurity Services
Let us help you keep your company's data safe.
Email and Spam Protection
We'll stop malware before it gets to your inbox.
Advisors often tell us that they "don't know, what they don't know" when it comes to technology and cybersecurity.
We understand how technology works within an RIA and we can help:
Streamline IT Systems (remove headaches)
Assist with Compliance
Provide IT Service and Support
Secure your local network and cloud-based software solutions
See what other RIA's are saying about us…
FinGarde Understands Our Needs as an RIA
The services we receive through FinGarde has helped us address specific concerns and issues that we have with operations and compliance.
Because FinGarde works specifically with RIAs, they understand the technology challenges and security requirements that are specific to wealth management firms. FinGarde's ability to help us navigate the unique regulatory requirements that we have as an RIA is a great benefit to us. We greatly appreciate the timeliness of responses and the timeliness of implementing improvements and enhancements.
The comprehensive nature of solutions has been a benefit as well (phone system, hardware, software solutions, compliance consulting). FinGarde goes beyond general IT help and support. FinGarde proactively brings recommendations on how to improve your business' technology stack as well as assistance with ensuring that you're compliant with SEC and FINRA requirements.
Time and Money Well Spent, FinGarde Gives Us Confidence In Our IT systems
FinGarde gives us confidence in our IT systems. We know that current and future needs will be addressed, and our systems are far more secure than if managed in-house.
FinGarde is incredibly clear and punctual in communication; they set proper expectations and simplify the process of implementing new tools and systems. Anyone looking to partner with an IT firm should know that working with FinGarde is time and money well spent.
Not only does it give our firm the confidence that all of our security needs are being met.  The partnership has created more ease for our team. This partnership will allow any firm to focus their time on what they do best, work on the business not in the business.
Responsive, Vigilant and Worry Free!
With FinGarde managing our IT, we know our systems and technology will be online and ready to use. When we do have a question or a need, they are right there with a solution. We don't have to wonder if or when they'll respond. FinGarde doesn't just satisfy the regulations of our industry, they satisfy our needs. They protect our network with the same vigilance as if it was their own. We trust FinGarde…and trust is everything in our world.
Serving RIA's in
5 States.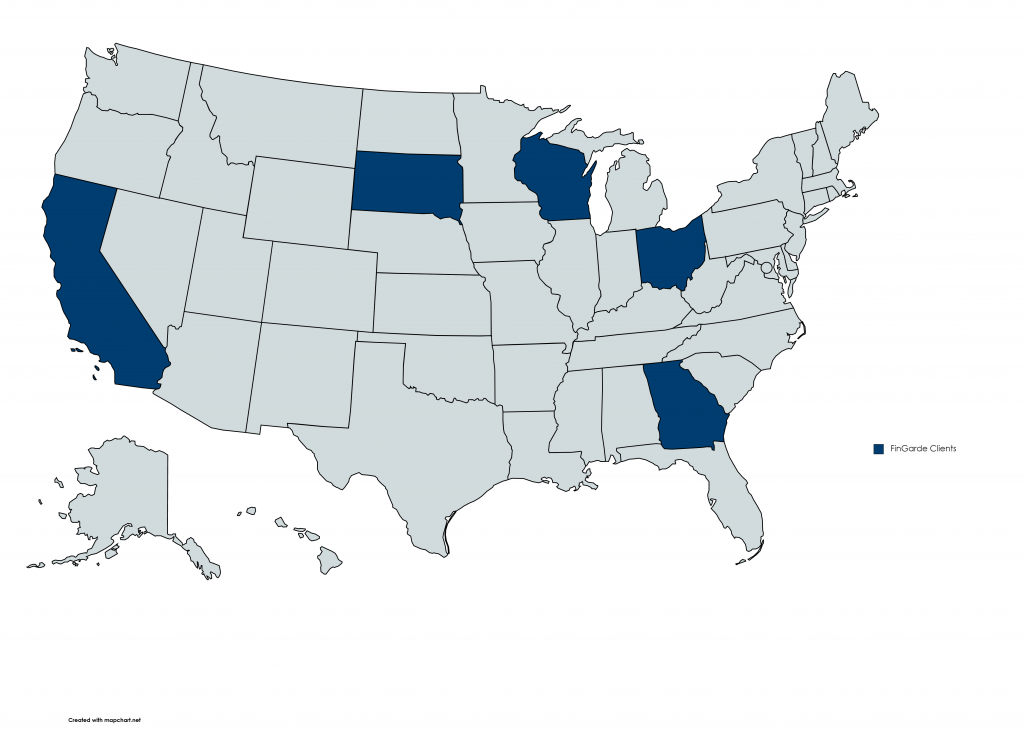 Our Vision
To be a partner of such high value, that our clients cannot imagine doing business without us.
The information provided on this website does not, and is not intended to, constitute legal advice; instead, all information, content, and materials available on this site are for general informational purposes only. Information on this website may not constitute the most up-to-date legal or other information. This website contains links to other third-party websites. Such links are only for the convenience of the reader, user or browser; FinGarde does not recommend or endorse the contents of the third-party sites. Readers of this website should contact their attorney to obtain advice with respect to any particular legal matter. No reader, user, or browser of this site should act or refrain from acting on the basis of information on this site without first seeking legal advice from counsel in the relevant jurisdiction.