Cybersecurity Services for Registered Investment Advisors
Network security should be a number one priority for businesses in Central Ohio. With ransomware, hacks, attacks, vulnerabilities, and data theft affecting companies all around the world on a daily basis, it's just a matter of time before your business is hit. FinGarde's goal is to provide you with the best network security protection possible, while also keeping your unique needs and budget in mind.
Hacks & Attacks
These days, hackers, attackers, and even automated web bots are all trying to gain access to your network and ultimately access your private customer and business information. When successful, the attackers can lock down your data or even release your clients' data to the world.
With the sheer number of security threats faced by firms of all sizes, it is important to evaluate the vulnerabilities that may affect your firm. While a security breach is going to look different for your firm than for a fortune 500 company, its negative effects on your firm are similar: hefty fines, reputational damage, data loss, lost time, and much more.
Internal Threats
Not only is it necessary to protect a network from outside threats, but internal threats can also be a vulnerability. Part of a thorough network security plan is ensuring that your team is using best practices and is educated on their role in keeping the network safe. This includes training your team to avoid phishing, malicious links, and more.
Compliance
Since you store client data, private information, or take credit cards, network security is no longer an option, but instead is a necessity. Furthermore, if you adhere to SEC or FINRA regulations, you need a team that understands these requirements and a team that can provide the pieces necessary to keep you compliant.
How Can We Help?
Protecting your information and your customers' data is FinGarde's specialty.
Evaluate – We can evaluate your current network business environment.
Assess – We will provide a complete assessment of your overall security health.
Implement – Implement a complete security plan to provide a comprehensive security solution.
Our company uses modern and proven security practices to keep your firm safe. Contact us today to learn how we can secure your firm's network.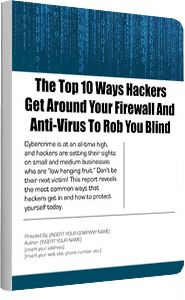 FREE REPORT
Complete This Form To Claim Your
 

FREE 

Cyber Security Risk Assessment
Our Vision
To be a partner of such high value, that our clients cannot imagine doing business without us.
The information provided on this website does not, and is not intended to, constitute legal advice; instead, all information, content, and materials available on this site are for general informational purposes only. Information on this website may not constitute the most up-to-date legal or other information. This website contains links to other third-party websites. Such links are only for the convenience of the reader, user or browser; FinGarde does not recommend or endorse the contents of the third-party sites. Readers of this website should contact their attorney to obtain advice with respect to any particular legal matter. No reader, user, or browser of this site should act or refrain from acting on the basis of information on this site without first seeking legal advice from counsel in the relevant jurisdiction.