Email and Spam Protection for Registered Investment Advisors
As your business grows, so does your network security needs. Spam may begin to multiply and your network will become more vulnerable to attacks such as phishing and malware. To prevent infringement upon your information, you will need a good e-mail system and an exceptional spam protection. Our e-mail service and spam protection service can help.
When you sign up with FinGarde's services today, you can expect a system that will:
High-end email security – Not only do we stop viruses, worms, and malware before they get to your inbox, but we encrypt email with sensitive content.
Give you control – Take control of your inbox with simple management options and easy spam reporting to minimize your time dealing with unwanted messages.
Make searching a cinch – With FinGarde's easy to understand indexing system,  you won't ever spend unnecessary time looking for an essential e-mail.
Spam protection and e-mail services are essential to any business in Central Ohio. To get the right service that's suited to you, call FinGarde today.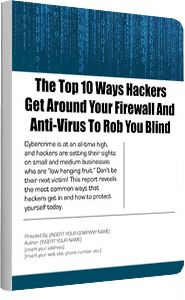 FREE REPORT
Complete This Form To Claim Your
 

FREE 

Cyber Security Risk Assessment
Our Vision
To be a partner of such high value, that our clients cannot imagine doing business without us.
The information provided on this website does not, and is not intended to, constitute legal advice; instead, all information, content, and materials available on this site are for general informational purposes only. Information on this website may not constitute the most up-to-date legal or other information. This website contains links to other third-party websites. Such links are only for the convenience of the reader, user or browser; FinGarde does not recommend or endorse the contents of the third-party sites. Readers of this website should contact their attorney to obtain advice with respect to any particular legal matter. No reader, user, or browser of this site should act or refrain from acting on the basis of information on this site without first seeking legal advice from counsel in the relevant jurisdiction.