We may be the right fit for you if you are a small to midsize RIA firm in Central Ohio and you want technology to:
Lower your risk

Maximize your security

Ease the operational burdens of your IT
Here's why so many RIAs depend on Mark and FinGarde for complete IT services and support:
We are focused on RIA's – You're not a restaurant, or a gym, or a mechanic. You are a Financial Advisor and you need an IT provider that understands your business. We are committed to serving the Registered Investment Advisor and Financial Planning Community.
We understand the SEC – Financial Advisors know that SEC compliance is critical and you need an IT service provider who understands the role of the SEC. We have gone through SEC audits and know what they are looking for.
We Believe in Fiduciary Responsibility – While it's not a legal or regulated requirement, we are committed to always acting in your best interest. We highly respect and value our client relationships, but when the rubber meets the road we are here to serve you. We aren't like a friend or family member who may let you get away with something; we are more like a coach or mentor here to tell you what you need to hear and how to move forward with your technology.
We are Responsive – You will not be waiting days on end for us to respond. Our average response time is less than 30 minutes and even the most difficult problems are normally resolved by the end of the day.
We are Teachers at Heart – We want to equip you to work in a secure and effective way. We won't hide behind confusing technical jargon, we will explain problems and processes in clear, easy to understand language.
Our custom service packages deliver what you need and want without overstepping the boundaries of your budget. From cloud services to data backup, FinGarde is here to team up with you and your company for expert support.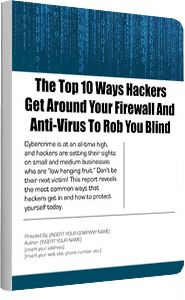 FREE REPORT
Complete This Form To Claim Your
 

FREE 

Cyber Security Risk Assessment
Our Vision
To be a partner of such high value, that our clients cannot imagine doing business without us.
The information provided on this website does not, and is not intended to, constitute legal advice; instead, all information, content, and materials available on this site are for general informational purposes only. Information on this website may not constitute the most up-to-date legal or other information. This website contains links to other third-party websites. Such links are only for the convenience of the reader, user or browser; FinGarde does not recommend or endorse the contents of the third-party sites. Readers of this website should contact their attorney to obtain advice with respect to any particular legal matter. No reader, user, or browser of this site should act or refrain from acting on the basis of information on this site without first seeking legal advice from counsel in the relevant jurisdiction.